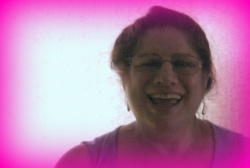 LEISA L. LEBER, LPN., MT, R
Leisa's goal is to promote health and well-being. She graduated from Colorado Institute of Massage Therapy in 2000. She studied Swedish, Neuromuscular, and Spa modalities. She has continued her education at the Upledger Institute gaining certification in both Lymphatic and Cranial-Sacral massage. Additionally, Leisa has advanced training in Reflexology and Hot Stone Massage techniques.
Leisa practices massage in her hometown: Elizabethtown, Pennsylvania.
Note from Leisa:
We are all individuals together with different life stories and needs.

I have always done massage in one form or another, whether as a nurse or family member. I really became intriqued with massage while in Germany where it has been part of the health care team for decades.

In my spare time I love to kayak on the Susquehanna River, listen to music, spend time with my family, and, of course, massage!
Thank you for reading my story.